Westhampton Dentistry Blog
April 27, 2018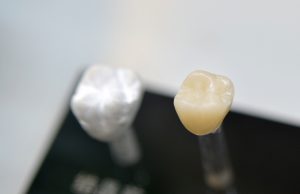 If you're like most people, time is your most precious asset! We know that hearing that you need a crown isn't your favorite news of the day, but fortunately, modern dentistry has made dental crowns in Westhampton easier and faster than ever with CEREC (Chairside Economical Restoration of Esthetic Ceramics).
Also called same-day crowns, you won't need to schedule two separate appointments. With this option, you only have to come in once! In this blog, we'll talk about how it works and why it's better than a traditional crown, so keep reading to learn more!
Comments Off on You'll Like Same Day Dental Crowns in Westhampton!
Older Posts »