October 3, 2019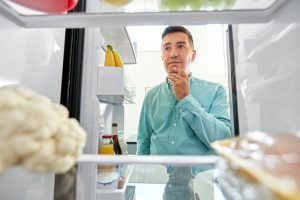 Many people feel a spark of fear whenever they hear their dentist say the words "root canal," because the procedure is widely misunderstood. Once you treat your damaged tooth and get a dental crown in Richmond to restore its shape, size, and function, you'll be able to enjoy your natural smile for decades to come. By following your dentist's aftercare instruction, paired with taking these four post-op tips for a speedy recovery listed below, you can optimize your oral health and feel proud to smile again.
What Foods Should You Eat After Your Root Canal?
One great way to have a speedy and stress-free recovery is to prepare meals beforehand. That way, you're not tempted to eat anything you can't, because the second you cave, you could be jeopardizing your healing process. After your procedure, be sure to stick to soft foods and avoid snacks and meals that are crunchy, sticky, hard, or are excessively hot or cold. Some products to stock your refrigerator and pantry with before you visit your dentist in Richmond for your procedure include:
Fruits such as bananas, mangoes, pears, and peaches.
Eggs
Macaroni and cheese
Fruit smoothies
Ice cream
Hummus
Sushi
Oatmeal
Soup
How Can You Counteract Any Post-Op Discomfort or Soreness?
Right after your procedure, it wouldn't be uncommon for you to experience soreness and discomfort, but this should decrease over time. It will take a couple of weeks for your mouth to get used to the way your treated tooth feels. If your symptoms are distracting you from your daily life, some over-the-counter pain medications should help ease them. Your dentist may also prescribe stronger ibuprofen or even a pain reliever. Just be sure to follow the instructions on the label.
Is it Okay to Drink Alcohol After Getting a Root Canal?
So, this can be a tricky question depending on what type of prescribed or over-the-counter medications you'll be taking to combat your soreness or discomfort afterward. If you're taking a prescription that shouldn't be paired with alcohol, be sure to avoid drinking, because this could cause excessive drowsiness. Clinical studies have shown that smoking and alcohol consumption can delay your healing process, and because alcohol is a blood thinner, it could result in additional bleeding. Once your numbness wears off, you should be able to continue consuming alcohol, but be sure to consult with your dentist beforehand to learn an appropriate time.
Should You Keep Up With Your Regular Oral Hygiene Routine?
Even though the area surrounding your treated tooth may be sore or uncomfortable to brush and floss around, it's very important to maintain your oral health as soon as you get back home. With the proper care, your new dental crown will be able to last for years and continue protecting your tooth. Be sure to:
Brush at least two times each day with fluoride toothpaste. To avoid aggravating your tooth, brush in a gentle circular cleaning motion.
Floss every day.
Reduce your consumption of sugar and carbohydrates.
If you have any questions about how to care for your mouth after your root canal, don't hesitate to call your dentist in Richmond. They'll walk you through any necessary techniques you should use to make sure you don't damage your mouth and ensure that you have the tools necessary for a speedy recovery.
About the Author
Dr. William Way is an active member of several professional organizations, including the American Dental Association. This allows him to give the highest quality of treatment to his patients and keep up-to-date with the latest technology and techniques used in the dental world. He has decades of experience under his belt and values building long-lasting and trusting relationships with his patients, so they feel comfortable in his care. For questions about root canal aftercare or to schedule a consultation for root canal therapy, visit Westhampton Dentistry's website or call 804-288-0948.
Comments Off on 4 Root Canal Aftercare Tips for a Speedy Recovery
No Comments
No comments yet.
RSS feed for comments on this post.
Sorry, the comment form is closed at this time.