October 3, 2018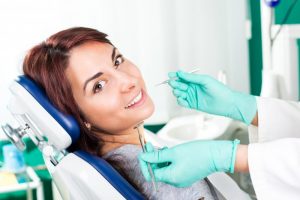 Are you looking for a new dentist? Picking one off of a random list can feel like throwing darts—you don't know if you're going to hit the bullseye or miss completely. So, how do you find the right dentist for you and your family's specific needs? Read on to learn 10 easy tips to ensure you find the best dentist for you and your loved ones.
Location/Distance
Is the practice in a convenient area for you? Maybe the dentist's office is nearby your work, home, or children's school to make for quick and easy appointments. Location and distance from home or work should be a factor when deciding on a dentist, especially if you have a busy schedule.
Insurance
Does your new potential practice take your insurance? Do they welcome out-of-network providers? Some practices, like your dentist in Richmond, will submit claims on behalf of their patients.
Personality
When you're at the dentist's office, do you feel comfortable? Most practices will be more than happy to let you come talk with the dentist and their team to see if you feel at-ease. Liking the personality of your dentist will make your visits more relaxing, and it will make you feel comfortable asking oral health related questions.
Online Reviews
Let Google help you find a good dentist. Does your next potential practice have great reviews? If the practice has reviews with stories or testimonials about their amazing work, chances are you've picked a good great practice.
Organizations/ Education
Is your potential dentist a member of any professional organizations? Membership of groups like the American Dental Association is a great way for dentists to stay up-to-date on the latest practices and technology in dentistry.
Communication
Do you feel like you can communicate well with your dentist? Do you feel comfortable asking questions? How well you communicate with your dentist and their office managers can be a deciding factor in which practice you may choose.
Office Staff
A great practice is not all about the dentist. Behind every great dentist is a dedicated team of hygienists and office administrators to help every step of the way.
Technology
Does your dentist have up-to-date technology? For example, digital X-Rays are actually better for your health than traditional X-Rays, so technology is definitely something to consider when choosing a practice.
Comfort
When you're at the office or talking to office staff, do you feel comfortable? Trust your instincts. If you don't feel relaxed while in the practice or talking to their team, it's probably not the best dentist for you.
Office
When you're inside the office, do you see you and your family going back for years to come? The best kind of dentist is one that can get to know you and your teeth. If you don't like the office, how it looks or how it feels, find somewhere that you and your family can feel at home.
Use the above tips to find the best dentist for you and your loved ones. Keep these helpful tips in mind if you're looking for your next practice.
Meet the Dentist
Dr. William W. Way is a Richmond native who loves caring for patients in his surrounding community. He enjoys meeting new patients and showing them what sets his practice apart from the competition. He currently practices at Westhampton Dentistry, and he can be contacted through his website or by phone at (804) 288-0948 for any questions.
Comments Off on 10 Tips for Finding the Right Dentist in Richmond
No Comments
No comments yet.
RSS feed for comments on this post.
Sorry, the comment form is closed at this time.