July 26, 2018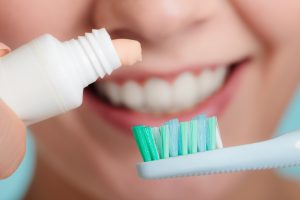 In your quest for the best oral health possible, one of your primary allies is your toothbrush. It helps to agitate and remove food particles and bacteria that cling to your teeth and at the gumline. In doing so, it plays a major role in creating a healthy environment in your mouth. For your toothbrush to be as effective as it can, though, requires that you care for it properly and replace it when necessary. What's the timetable for that, though? In this blog, your dentist in 23226 answers that question and provides more helpful information.
How Often Should You Replace Your Toothbrush?
According to the American Dental Association (ADA), you should replace your toothbrush every three months. That standard has been in place for quite some time, but there's more that should be considered when it comes to changing your toothbrush and caring for it while you use it.
Other Factors to Consider
Here are some other factors to consider when it comes to caring for your toothbrush and when you should change it:
Sickness – Have you been sick lately? If so, then regardless of whether you just started using your new toothbrush, you should toss it immediately. That's because you run the risk of re-contaminating yourself.
How Does the Brush Feel? – Additionally, you should be mindful of how the toothbrush feels. Occasionally, run your fingers over the bristles. Do they feel silky and smooth? If not, then it may be a sign that the brush needs to be replaced.
Are the Bristles Bent? – You'll also want to examine the bristles visually. If they are bent, then the toothbrush won't be able to clean your teeth as thoroughly as you need.
Maintenance Tips
While you want to monitor the condition of your toothbrush to see when it needs to be replaced, you don't want to be wasteful. Thus, there are steps you can take to extend the life of your toothbrush, such as storing it in an upright position and closing the lid on your toilet before flushing to prevent microbials from traveling.
By incorporating all of the above information into your consistent oral hygiene routine, you'll be able to enjoy excellent oral health. Additionally, be sure to maintain regular visits to your local dentist to fortify your dental wellness. Your local professional will be able to monitor the effectiveness of your brushing efforts and provide tips on how you can improve your regimen and care for your toothbrush better. To schedule your first visit, reach out today!
About the Author
Dr. William W. Way earned his dental degree from the Medical College of Virginia in Richmond. He has since gone on to follow in his father's footsteps as a dentist for the last 30 years. Still, Dr. Way remains just as passionate about helping patients enjoy the absolute best oral health as he was when he first entered the dental field. He provides expert and compassionate care at Westhampton Dentistry and can be reached for more information through his website.
Comments Off on When to Change Your Toothbrush – Your Dentist in 23226 Answers
No Comments
No comments yet.
RSS feed for comments on this post.
Sorry, the comment form is closed at this time.